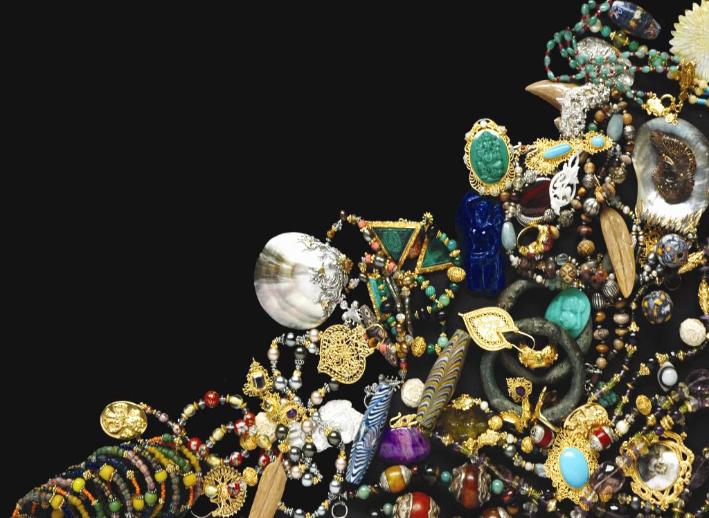 Noelle has been painting for twenty years, inspired by the beauty of Asian rice fields
and volcanoes, by the lavish costumes worn in religious celebration, by Asian myths
and superstitions and by the ancient jewellery making traditions. Noelle is the
Adorned muse, stylist and innovator.

Ken is an art professor, a glass artist, and an arts therapist. He arrived in Asia
fifteen years ago, astonished by the jungle, the flowering trees, the bright textiles
and flamboyant jewellery. Ken is the Adorned technical expert, illustrator and metal
work designer.

The Adorned design team wants to acknowledge all of the artisans who make our
jewellery production possible--the shell and stone carvers, the gold and silver
smith's, the workers who tie our pearls and carve our gold. By nature Asian artisans
are ornamenters and embellishers, always a myth, never a straight line. Working
with hand made tools and ancient techniques, these traditional jewellers help us to
realise our contemporary designs.

The materials used in Adorned jewellery are gathered from around the world—
pearls from Indonesia, opals from Peru, rubies from Burma, shells from Sumatra,
mammoth tusk from Alaska, amethyst from Brazil. Each piece is unique, inspired by
the colour, fire, texture, cut and polish of our stones and gems.

We wish you the same joy in wearing, that we found in making, jewellery by Adorned.

ADORNED

FINE AND EXOTIC
JEWELLERY